Meet the Board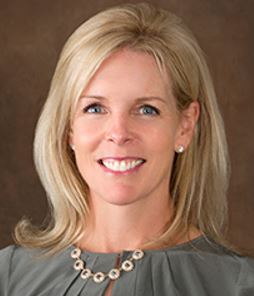 Jennifer Carroll
Board President
Jen is a Financial Advisor with Carroll Wealth Management Advisors of Raymond James. Before becoming a financial advisor, Jen spent 18 years in the nonprofit world. As a mother to a child with developmental and intellectual disabilities, she focused her career on disability advocacy and served as the founding executive director of CTFSN.
Jen serves on the boards of directors for several organizations, including the Child Health and Development Institute, the Children's Fund of Connecticut, and the Cherish the Children Foundation. Along with her husband, Marty, Jen founded and serves as coordinator of the Glastonbury Hartwell TOPSoccer Organization. She earned a bachelor's degree in finance and marketing from the University of Connecticut.
Jen loves to spend time with her family and friends, exercise, bake and travel. Born in Hartford and raised in South Glastonbury, she and Marty live in Glastonbury with their children, Kaitlyn, Jamie, Mattie and Halle.
---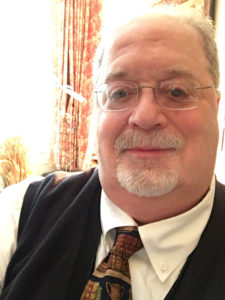 Mark A. Greenstein, MD
Vice President
Professor and Associate Program Director, Department of Pediatrics, Divisions of Developmental- Behavioral Pediatrics and Clinical Genetics. UCONN School of Medicine
Mark A. Greenstein is a pediatrician with a senior faculty appointment in Pediatrics and an adjunct appointment in Child Psychiatry. He has been a member of the Department for over 30 years, the first two as a fellow in Genetics and Child Development. He has taught in the School of Medicine and around the state and the country on topics related to child development and genetics and most often related to autism spectrum disorders. He has served on numerous boards.
Mark is also an associate program director in the Department of Pediatrics where he focuses his work on remediation support for trainees. He served for over 20 years on the school's admissions committee and taught for many years in problem based learning. He remains on staff at the Connecticut Children's Medical Center. His undergraduate degree was in psychology at Dartmouth College and he attended the University of Pittsburgh School of Medicine. His residency training in Pediatrics was at the Upstate Medical Center in Syracuse NY.
---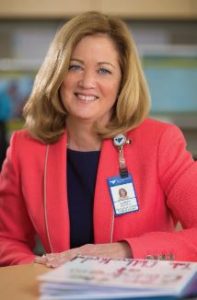 Karen Zrenda
Treasurer
Family Resource Program Coordinator at Yale-New Haven Children's Hospital
Karen has worked alongside families and policymakers in the community since 1994, advocating for the supports and changes needed to enhance the system of care for children with disabilities and special health care needs.
Motivated by her personal experience of parenting a child with chronic and complex medical needs, she has consulted with and supported families with advocacy efforts in the schools, community, legislature and health care setting.
Karen has worked at the Children's Hospital at Yale-New Haven since 2008, where she started the Family Connections Program to facilitate access to information and resources.  She also led the collaborative effort to open a Family Resource Center in the Children's Hospital in 2009 to provide families additional supports while in the hospital with their child.  She is the liaison to the Children's Family Advisory Council and is a driving force to bringing the voices of families to all levels of the health care system.
In 1998, Karen was a member of the interdisciplinary team to start up the Center for Children with Special Health Care Needs at Yale University, which provided care coordination and advocacy services to families across the state of Connecticut, where she worked for nine years.  During this time, she also held a governor's appointment to the Connecticut Family Support Council, in which she served as co-chair for two terms.  She was also legislatively appointed to the Advisory Council for Harkness State Park for Persons with Disabilities.
Karen has a history of working with non-profits as both an employee and board member.  She enjoys the partnership and collaboration that brings about positive changes for families and the community.
---

Lisa Honigfeld, Ph.D.
Secretary
Vice President for Health Initiatives, Child Health and Development Institute
Lisa directs CHDI's efforts to strengthen pediatric primary and preventive care. She is also the Associate Director of the Office for Community Child Health (OCCH) at Connecticut Children's Medical Center. Her responsibilities at CHDI and OCCH include development and oversight of funded projects designed to test innovations in child health services delivery, policy and systems.
Lisa has more than 25 years of experience working in child health organizations, such as the American Academy of Pediatrics, Department of Pediatrics at Saint Francis Hospital in Hartford and ProHealth Physician's Connecticut Center for Primary Care. She serves on several statewide committees related to medical home implementation in Connecticut, care for children with special health care needs, family support, pediatric training and quality improvement in pediatric care.
Her work at CHDI focuses on: care coordination, developmental screening, the interface between primary care and community and subspecialty services, and expanding the capacity of pediatric primary care to address mental health issues.
Lisa has a BA in sociology from the University of Massachusetts and an MA and PhD, both in sociology, from the University of Chicago. She holds a faculty appointment in Pediatrics at the University of Connecticut School of Medicine.
---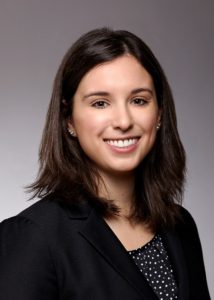 Julia Boisvert
Attorney at Murtha Cullina LLP in the health care and nonprofit organizations practice areas
Julia advises a variety for-profit and nonprofit health care providers on health care regulatory, employment and corporate issues. She also assists nonprofit organizations on matters including governance, tax exempt questions and operational issues.
Prior to joining Murtha Cullina LLP,  Julia taught legal research and writing to first year law students as a teaching fellow at American University Washington College of Law, where she had graduated with her Juris Doctor degree.
Julia is also a graduate of Cornell University with a Bachelor of Science degree in human development.
---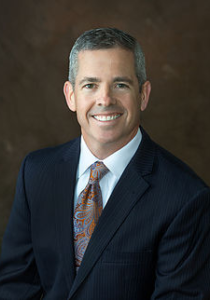 Marty Carroll
Senior Vice President – Wealth Management at Raymond James in Glastonbury 
Marty is a Senior Vice President and Branch Manager with Carroll Wealth Management Advisors of Raymond James in Glastonbury, Connecticut. Before joining Raymond James in 2017, Marty spent over 19 years at Merrill Lynch serving as senior vice president and senior resident director. Prior to entering the financial services industry, he served in the United States Marine Corps from 1989 to 1998 as a Major and helicopter pilot. Marty earned a bachelor's degree in psychology from the College of the Holy Cross and an MBA from Boston University.
An active member of his community, Marty founded and chairs the Marine Corps Scholarship Foundation annual Connecticut golf tournament, which has raised more than $500,000 to provide needs-based college scholarships for children of Marines. He and his wife, Jen, founded Glastonbury TOPSoccer – a youth soccer team for children with disabilities. Marty serves as the head coach for the team. Additionally, he is vice chair of the finance and administration committee for HARC, Inc.
In his spare time, Marty enjoys golfing, skiing, snowboarding, fishing and vacationing with his family. Son to a fellow Marine, he was born in Quantico, Virginia, and calls Fall River, Massachusetts, home. Marty and Jen live in Glastonbury with their children, Kaitlyn, Jamie, Mattie and Halle.
---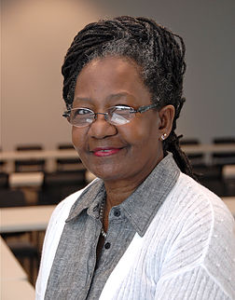 Sylvia Gafford-Alexander
Executive Program Director in the UCONN School of Social Work staffed DSS Organizational and Skill Development Department.
Sylvia has an extensive background in professional social work education, social work practice in various modalities, curricula development, non-profit administration, supervision and planning, program development and evaluation.  Recently, she has devoted more time to diversity/cultural competence curricula development and training, health disparities and fund development.
Sylvia is also the DSS Commissioner's representative on a variety of statewide work groups, commissions, councils and boards dealing with a range of health and human services issues.
---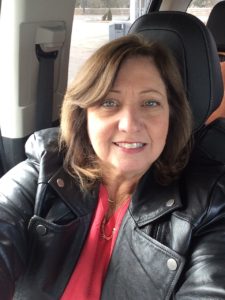 Cindy Jackson
Pediatric physical therapist and director of Children's Therapy Services
Cindy has several years of experience as a pediatric physical therapist and director of Children's Therapy Services.   She received her degrees in Physical Therapy and Allied Health Administration from the University of Connecticut.  Cindy established Children's  Therapy Services in 1987. CTS provides services to children with special needs in the   Greater  Waterbury and Greater Danbury areas.  Cindy also established LARC ( Lefty and Righty of CT ) – a constraint-induced movement therapy camp in 2002.   Cindy participates in many councils that support system improvement for children with special needs and their families.  She was recently appointed by the Governor to chair the CT  Birth To Three Interagency Coordinating Council.    Cindy has three children and resides in Cheshire with her husband.
---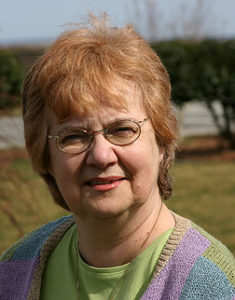 Maureen F. Shea
Certified School Psychologist & Licensed Professional Counselor at Lighthouse Psychoeducational Services
Maureen has several years of experience as a school psychologist in the schools of Connecticut & Massachusetts & has been a college counselor. She has earned the credentials of Nationally Certified School Psychologist, Diplomate in School Neuropsychology, Senior Disability Analyst – Diplomate Level of the American Board of Disability Analysts, & the American Mental Health Counselors' Association Clinical Mental Health Specialist in child, adolescent, and developmental disability counseling.
Previously, Maureen was Board Secretary for the CT Special Education PTO Alliance, on the Board of Families United for Children's Mental Health, and served on the Youth Advisory Board for southeastern Connecticut's Youth Empowerment Group. Currently, Maureen is a member of the Connecticut Autism Alliance Coalition and the Southeastern Mental Health System of Care.
---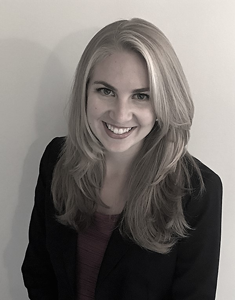 Kathleen Tretault
Attorney and co-founding member of the Hartford-based law firm, Disability Planning Partners
Kathleen focuses her practice on serving elders and individuals with disabilities of all ages and levels of need.  She was drawn to this practice area by her Uncle Danny, who has an intellectual disability.   Though her uncle has never spoken a word in his life, he has taught Kathleen more about what truly matters than all the speeches in the world could convey.  Kathleen's Uncle Danny formed her heart for advocacy.
In 2013, Kathleen graduated magna cum laude from Western New England University.
Upon graduating, she served as a judicial law clerk for Justice David Borden and Judge Thomas West of the Connecticut Appellate Court.  Kathleen thereafter worked as a special education attorney, prior to joining a firm focused on elder law and disability planning.
Kathleen is an active member of the Connecticut Bar Association and currently serves as Secretary for the Elder Law Section.  She also serves as the Vice Chair of the North Regional Advisory Council for the Department of Developmental Services. Outside of the office, Kathleen is an avid volunteer with the Middletown Special Olympics.